Racing Games are one of the most famous categories of Games one must play. If you like games consist of speed, close calls racing games are for you.
Here are the best Android Racing Games for 1GB RAM or less.
This game is popular because of its smooth controls and high graphics. This game runs so smoothly in old smartphones with 1GB RAM or less.
If you love games that have a realistic feel to them. Then this racing game is for you. Racing in car 2 provides you with a POV driving interface, which looks and gives a super realistic feel of driving. The way the turning motion, braking motion, and other motion are super smooth.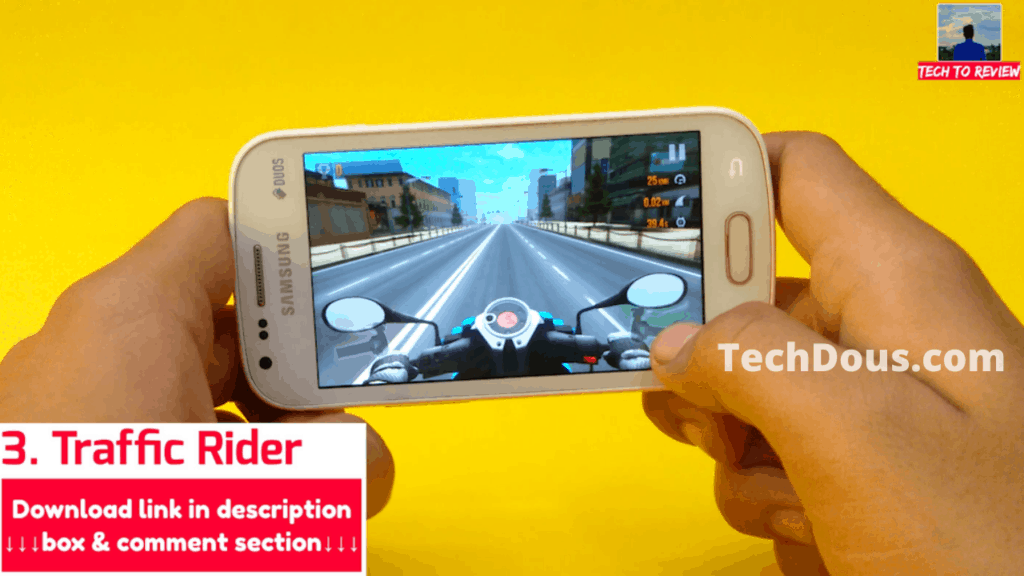 I am sure you must have heard of this game. This game also provides you with a POV driving interface but this time it's on bike or Scooty. This game has nice graphics that look just great. This Game runs without any lag or has any kind of frame drops while playing the game.
If you want to watch the gameplay of this games, Click on the Video Below:-